Features
Can be relocated as and when required
Custom sizes to cater for client requirements
Self-closing entry doors
Exhausts through the ventilated bench
Large viewing windows for workers safety
Externally mounted roof lighting to ensure a well lit work area
Portable Paint Mix Room
Lowbake are specialist manufacturers of Paint Mix Rooms and paint storage areas. The Portable Mix Room is designed to provide a safe and clean working environment to store and decant paints & solvents, with the ability to be relocated as when required. The Lowbake Portable Paint Mix Room receives intake air from outside the building and then exhausts air through the ventilated bench.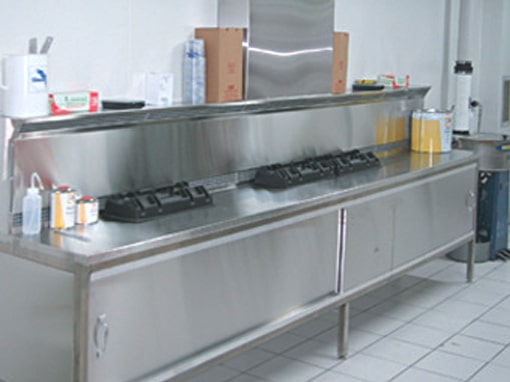 Custom sizes available
The Portable Paint Mix Room is available in varying sizes to cater for client requirements.