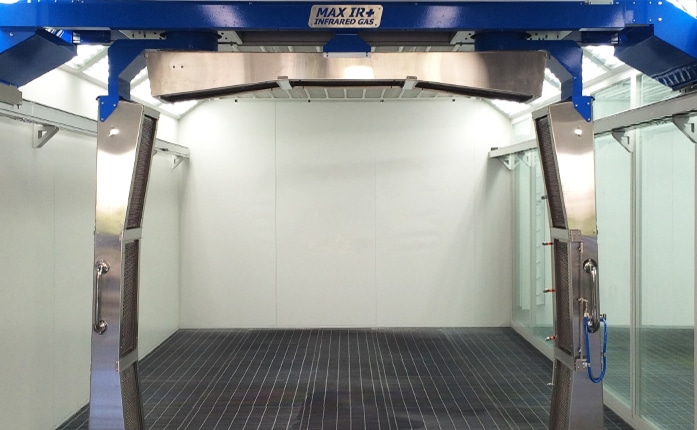 Features
Super efficient down draught

Galvanised ergonomic steel flooring

Rear wall mounted slide out filters

Super quiet 4kw exhaust fan
One exhaust fan per bay
Individual compressed air supply point
Individual ducted vacuum system
Optional – over head angled lighting
Optional – tool cupboard with glass door
Optional – sliding rail infrared system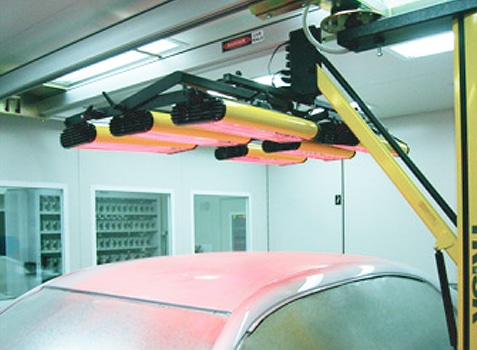 Preparation Areas for refinish trade
Lowbake are the industry leaders in designing and manufacturing Preparation Areas for the refinish Trade. The preparation areas can either be down-draught or end-draught, depending on the location of the installation. All preparation bays have individual exhaust fans and ducting.
Increased efficiency
The preparation bays are designed to take paint spotting operations external of the spraybooth for reduction of bottle necks and increased efficiencies.  Lowbake recommend the installation of rail mounted Infrared Heating System to speed up curing times.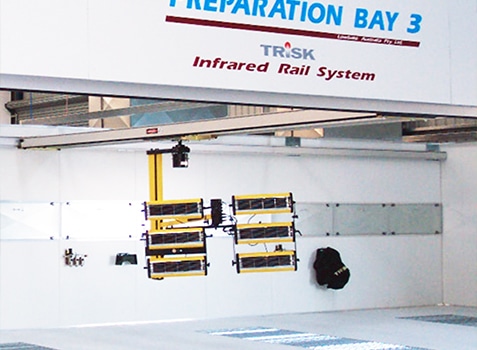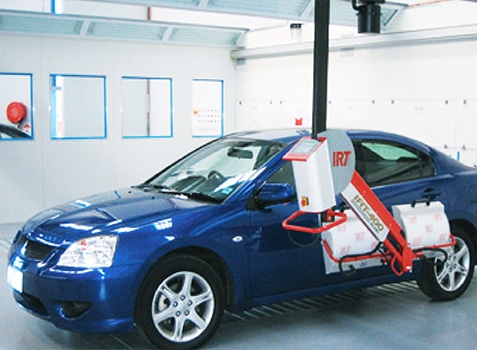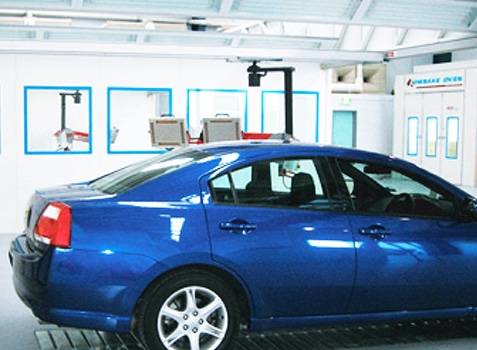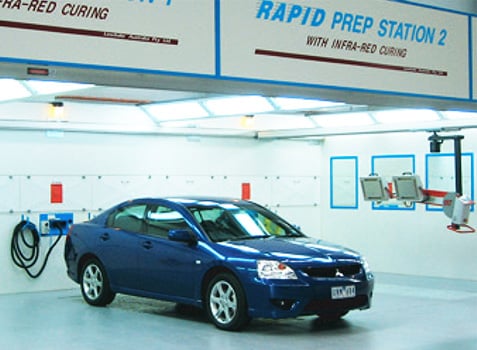 Prep Bay with Angled Lighting
Prep Bay with Infrared – Brochure