Boom Arm + Dust Extraction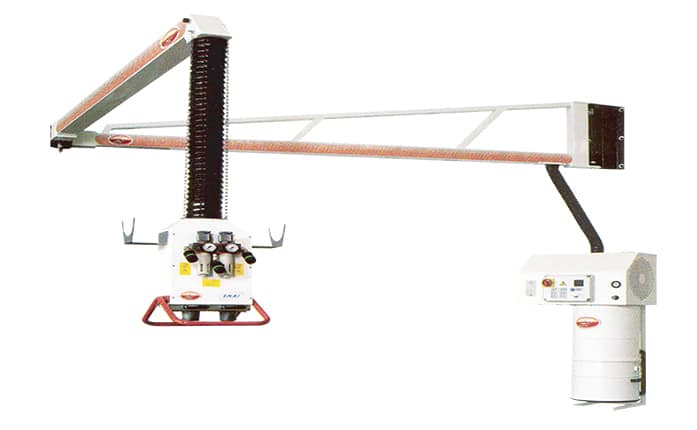 Features
Mobile service arm
Steel structure
Movable work station
Extremely versatile unit
Houses wiring and hoses
Duct extractor
Filtration catridge
Low maintenance
Outstanding reliability
Extraction unit
Automatic pneumatic system
Uses a nylon bag to capture dust
Automated air pulse filter cleaning system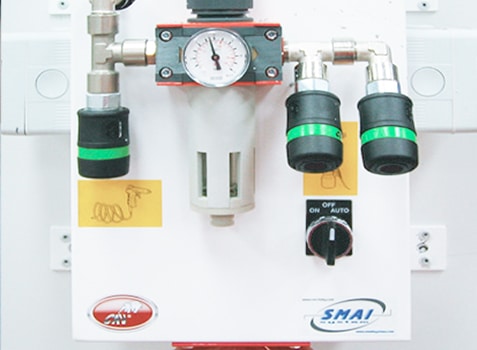 Ideal Solution for Dry Sanding
The Lowbake Boom and Turbine Sanding system is the ideal solution for dry sanding in your workshop. The system consists of a 6 meter articulated boom arm connected to a powerful Turbine dust filter system. The mobile service arm, which houses the wiring and hoses for the different work units, allows the control unit to be moved to different work zones. Installation carried out at an above-ground height of 3 meters, is considerably simplified thanks to an attachment hinge that allows this to be adopted across a vast range of factory layouts.
Automated Pneumatic System
The highly reliable extraction unit with the side channel blower system, specially designed to extract the dust generated by dry sanding of filters and plasters; a friction-free and wear-free operating process minimises maintenance and ensures outstanding reliability. The turbine dust filter system captures the dust in a filtration cartridge, which is cleaned by automated pneumatic system.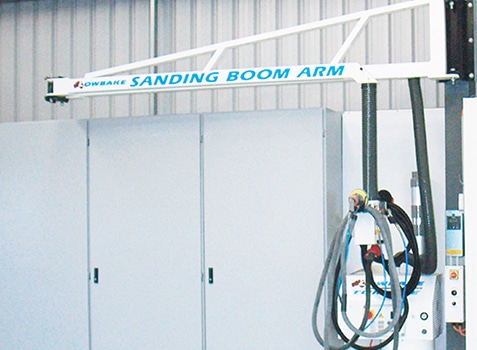 Boom Arm + Dust Extraction Technical Data



Motor
Motor Current
Power Supply
Max Suction Power
Max Vacuum
Filter Surface Area
Noise Level
Turbine Weight
Boom Weight


1.1 Kw
2.6 a
400 v
180 m3/h
180 mbar
2.5 m sq
70 dba
75 kg
96 kg





Boom Arm + Dust Extraction – Brochure