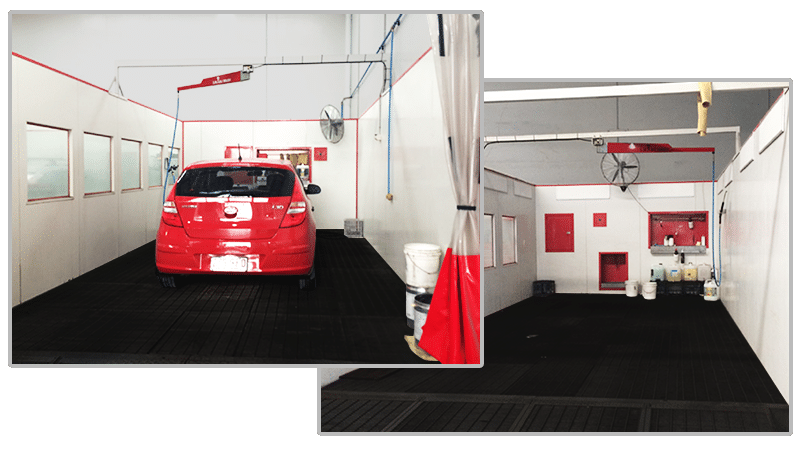 Features
On-floor & above-ground options
Chemical storage box
Basin box
Vertical gravity separator
Pressure washer, lance & boom arm
Optional angled LED lighting
Control box with timer
On-floor & Above-ground options
The Lowbake Washbay is available in 2 options, above ground and on floor.  The above ground option consists of 3 walls, galvanised base, galvanised floor grates, angled floor trays and a center sump.  Once discharged from the pressure washer lance, waster is distributed along the floor trays and into a sump located at the centre of the washbay.  Water is then distributed into an external polypit ready to be recycled through the Vertical Gravity Separator.
Control Box with Timer
The Lowbake Washbay includes a control box with timer ensuring durability and safety of the equipment.  It also includes a lance and boom arm for easy manoeuvrability around the vehicle.
The Lowbake Washbay is the most durable and cost effective solution for all your detailing needs!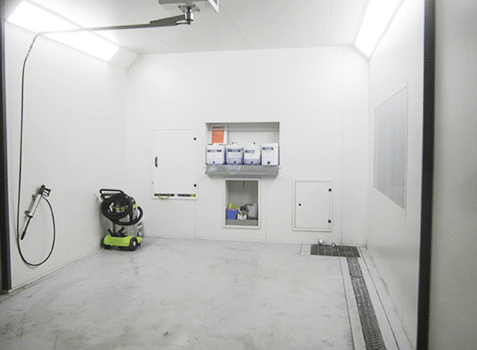 Lowbake Washbay – Brochure