The Lowbake Paint-Sample Dryer uses a 300 watt, short-wave infrared lamp and adjustable compressed air for rapid curing of paint sample cards.
With multiple operational modes, all settings are user defined. From the time of curing, temperature level and air level. Ideal for curing waterbourne paints, the paint-sample dryer is also solvent friendly.
Either wall mounted or benchtop mounted the paint-sample dryer is the perfect addition to any paint shop.
The unit uses a standard Australian 10A 3 pin plug and compressed air input 1/4″ BSP. 100 Paint-sample cards included.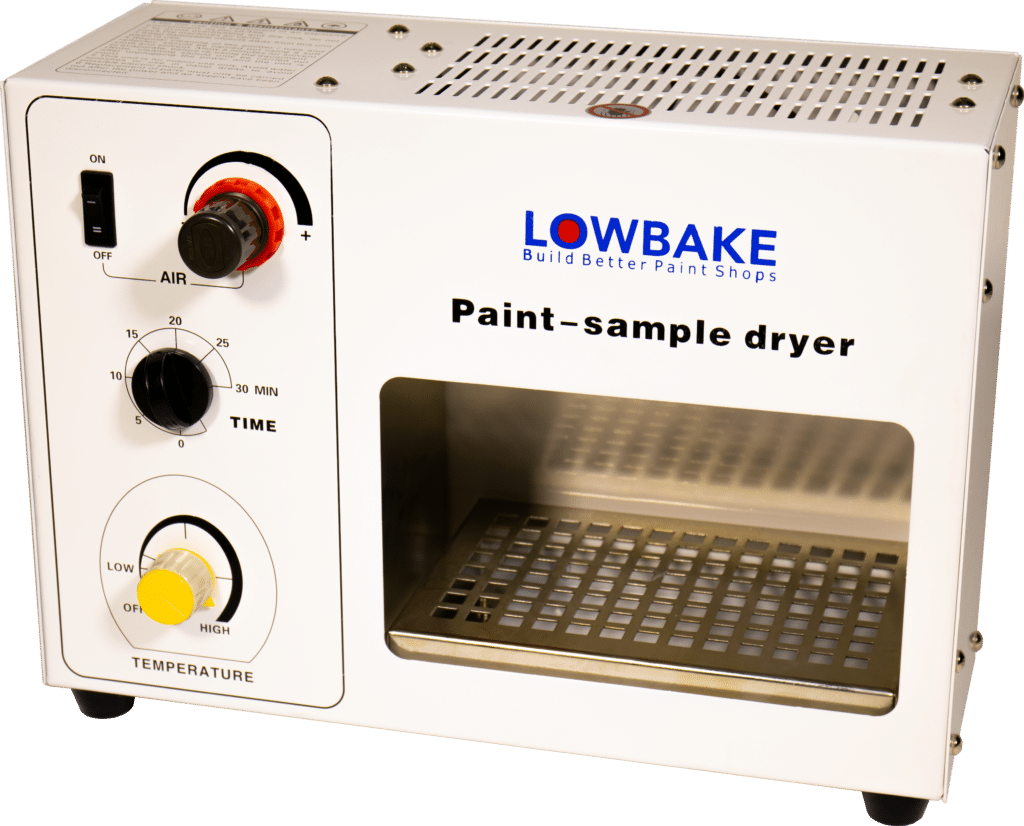 IR Lamp Technical Data
| | |
| --- | --- |
| Power Supply | 240 VAC |
| Frequency | 50 Hz |
| Globe | 300 W |
| Time settable | 0 – 30 mins |
| Tempearture setting | 0 – 100% Intensity |
| Compressed air input | 1/4″ BSP male |