High production
Low maintenance
Self-lube bushings
Festooning systems
AC/DC units available
Safe for hazardous areas
Pneumatic power source
Safe for heavy paint applications
Easily accessible operator controls
In-line filter / regulator / lubricator
Alternative power sources available
Custom product conversions available
Moisture separator ensures longer lasting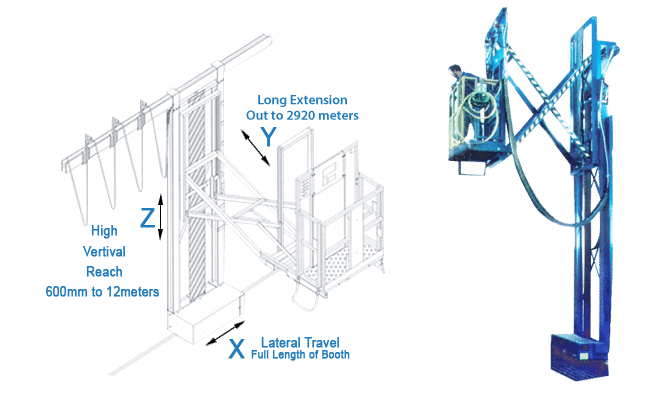 Lowbake are the agents for the American made LPI Pneumatic accessory equipment.  The scissor lift is operated by air for safety and is suitable for use in hazardous areas such as paint spraybooths.  By using compressed air as power, it eliminates the risk of sparking and igniting flammable vapours.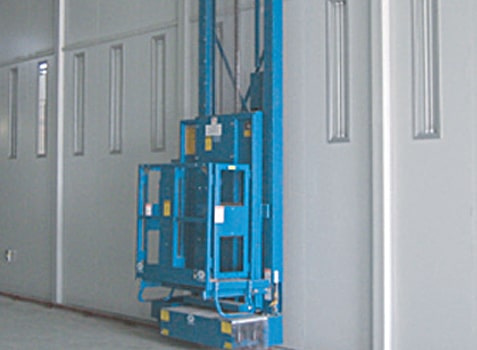 Easily accessible operator controls
This lift is easily manoeuvred and can be utilized inside or outside of the booth.  Various size scissor lifts are available with many options.  This lift is the ultimate in productivity and safety with quick return on investment due to its high production gains.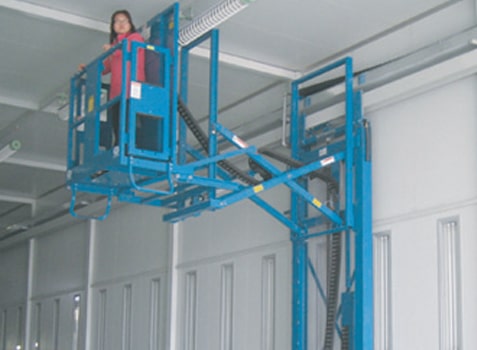 Pneumatic Powered Personnel Lift Specifications
Pneumatic power source safe for heavy paint applications and other hazardous location. Located in front of platform, allows the operator to concentrate on the task at hand. High production and low maintenance self-lube bushings and a minimum amount of grease points In-line filter /regulator / lubricator with moisture separator ensures long life of all pneumatic components. Alternative power sources available AC/DC units available. Custom product conversions available upon request.