Electric Vehicle (EV) friendly
Low energy consumption
User friendly
Multiple sizes of unit depending on size of repair
Overhead rail mountable
Simultaneous dual curing mode (electric infrared and UV)
Programmable controller
Panel temperature sensing and control
High reduction in curing time
Handheld unit standard with all mobile push around units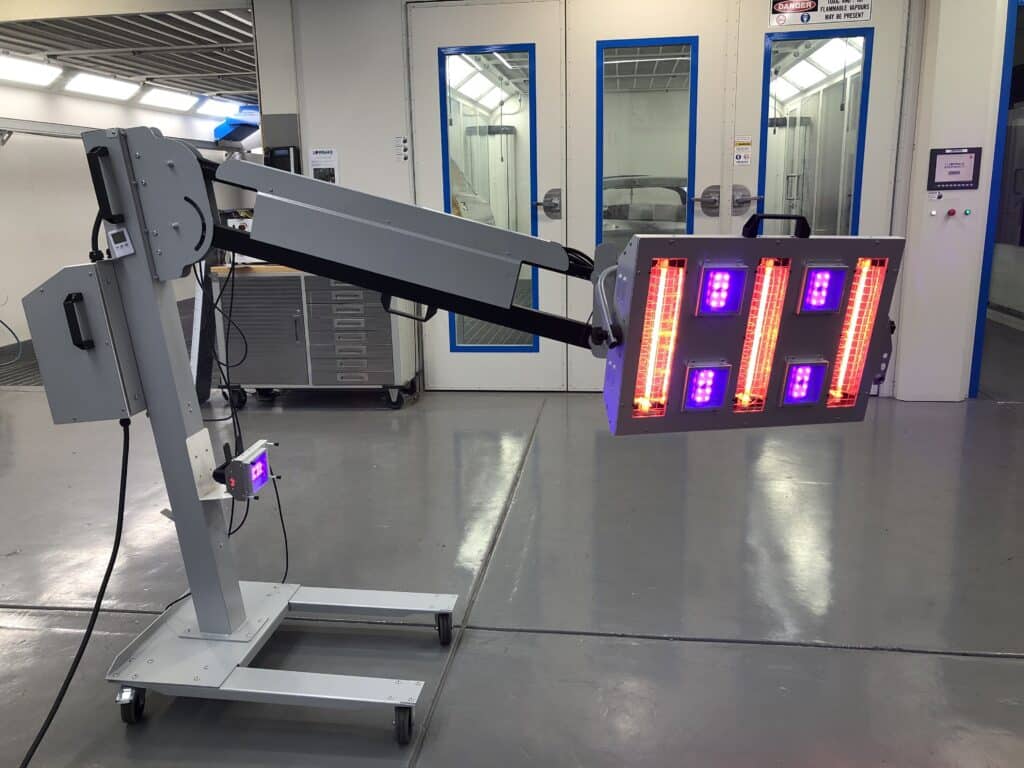 Small to medium repair sizes. Also comes with a small handheld unit.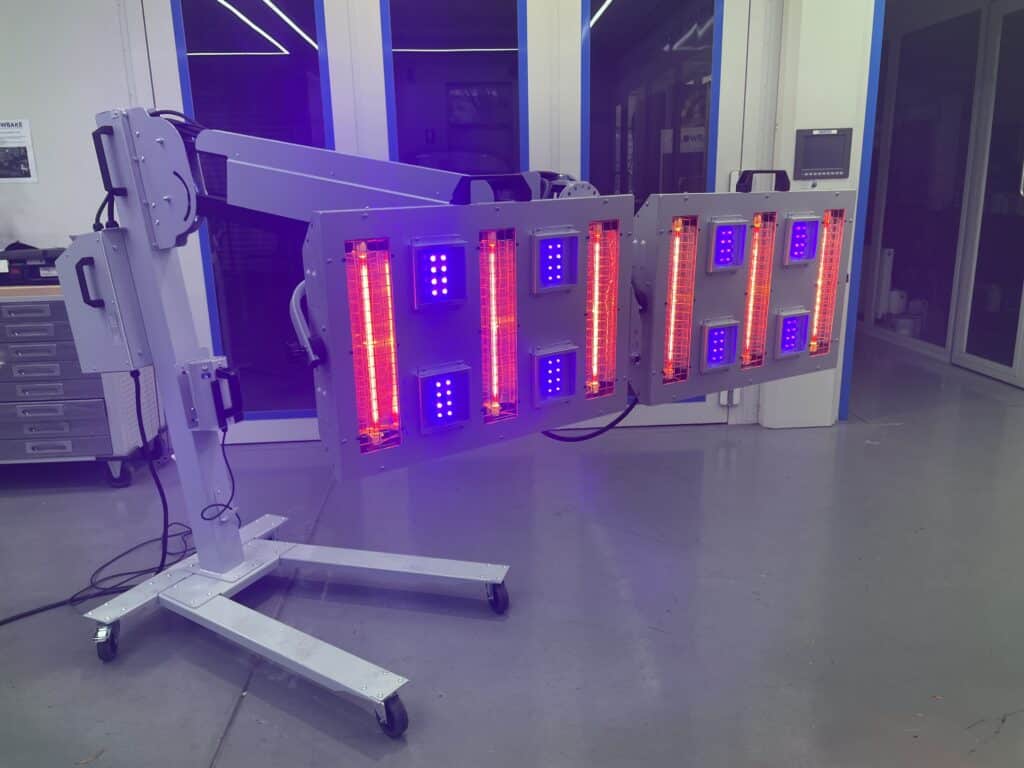 Medium to large repair sizes. Also comes with a small handheld unit.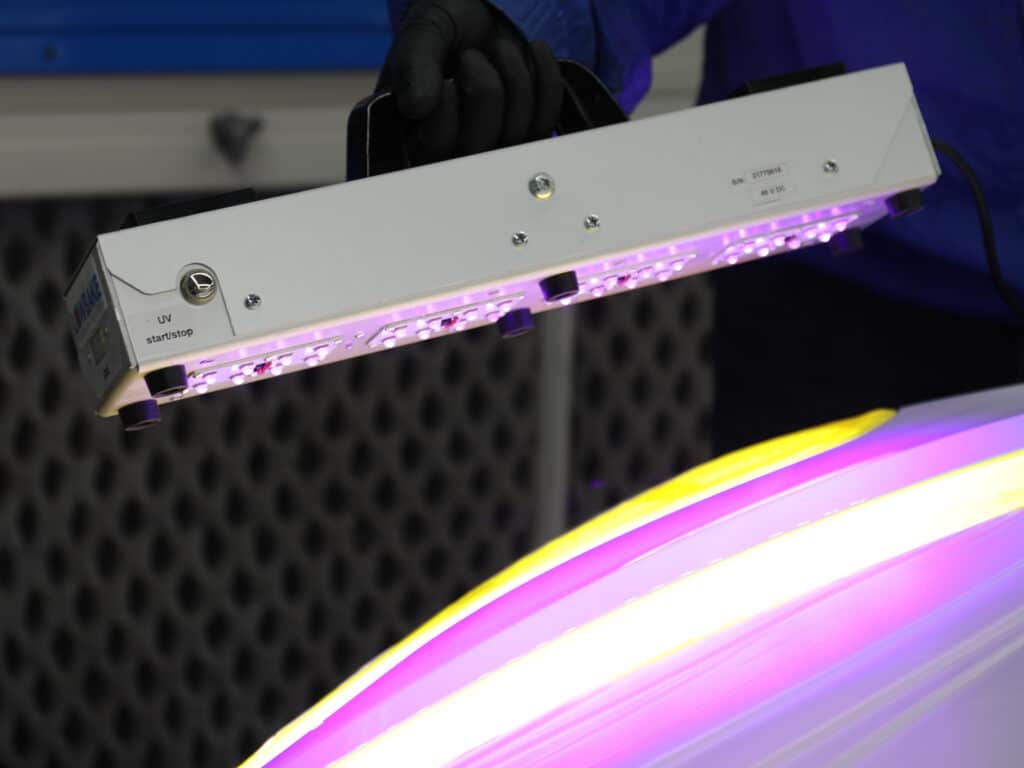 Smaller repair sizes and to assist with curing curved and rounded surfaces. Comes with mobile trolley.
Ultraviolet cured coatings repesent the newest technological advancement in the field of paints and varnishes. The drying process is instantaneously activated by the energy of ultra violet rays sent to the paints surface.
The Lowbake electric IR/UV mobile units utilise a user friendly operator panel. Programmable for up to four preset programs to suit different paints and manufacturers the Lowbake electric IR/UV even has the ability to be completely modified to suit specific paint systems utilised in any paint shop.
Efficient and multifunctional
The drying time is automatically regulated by an onboard digital control panel. The drying surface temperature is monitored and kept constant through the use of the units own feedback sensor.
Both the single head and dual head units come standard with a hand held mobile unit. This gives the optional ability to utilise the mobile hand held unit simultaneously to cure hard to reach places, ensuring all parts of the repair are fully cured.
Infrared can also be used in conjunction with UV mode, perfect for priming in cold environments.
Perfect for preparation bays, the Lowbake electric ir/uv units are mountable from an overhead rail, taking away all cables running across busy workshop floors. 
Up to two units are mountable overhead. Moving around the preparation bays are almost effortless, unlike mobile units which have to travel across grid filled flooring.
Electric Infrared/UV curing