Reducing curing times of waterborne paints up to 30%
Australian designed and manufactured
Easy user-friendly control
Aluminium nozzles
Retrofit to existing spray booths
Automatic closing doors to prevent overspray build up
Compliant with relevant Australian Standards
Minimal footprint inside the spray booth
The Lowbake Rapid Air Drying System is the intelligent curing of waterbourne coatings. Using Lowbake RADS technology, curing time of waterborne paints can be reduced up to 30%. 
The Lowbake RADS system intakes clean cabin air and pushes turbulent air movement throughout the cabin. This helps to speed up the drying process by removing moisture from the surface and increasing the rate of evaporation.
Intelligently designed to be protected from paint overspray, the Lowbake RADS system will automatically close the doors to prevent build ups on the air nozzles and internal fan.
With its user friendly design, operators pre-set the RADS to work with the workshops paint system to ensure maximum efficiency. From either a press of a remote radio button on a lanyard or actuation from the control panel, the operator can start the drying process.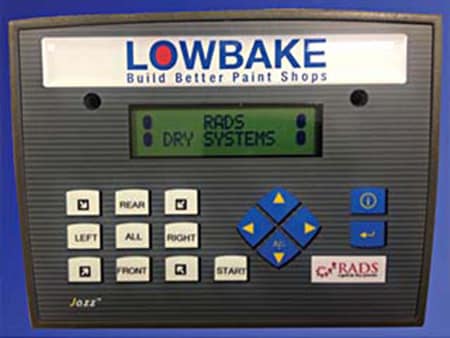 Retrofit solution
Lowbake's Rapid Air Drying System (RADS) can be retro-fitted into an existing oven or as part of an OEM Solution, fully integrated with the control system ensuring there are no issues with warranty or compliance standards.
The retrofit solution provides another control panel where users have complete control over the system.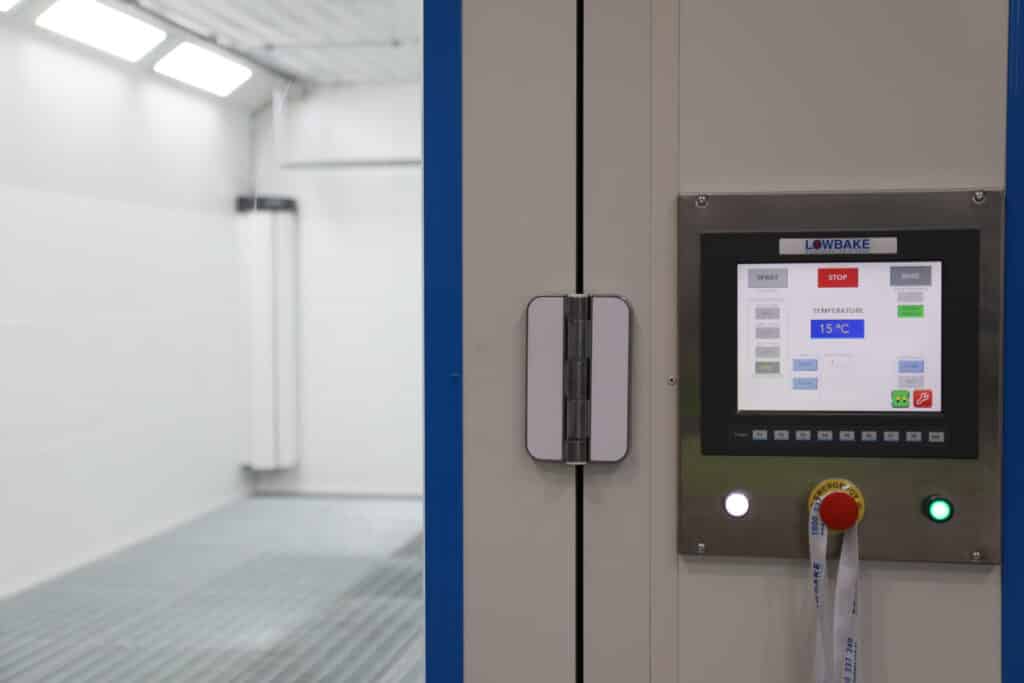 Full integration – Lowbake Alpha and Alpha Elite
The Lowbake Alpha and Alpha Elite models come with RADS integrated as standard.
Fully integrated into the control system means that all operator controls are in easy to access location, giving you maximum control of all aspects of the RADS system.
With the integration Lowbake's engineering department can remotely diagnose any issues that may arise with the RADS system.