Rapid Air Drying System (RADS)
Intelligent curing of waterborne coatings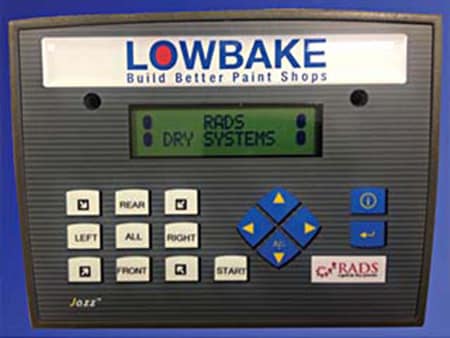 Lowbake's Rapid Air Drying System (RADS) can be retro-fitted into an existing oven or as part of an OEM Solution, fully integrated with the control system ensuring there are no issues with warranty or compliance standards.
No requirement to use high volumes of compressed air.
Radio controlled with full zone management. You decide which RADS you need on to eliminate wasted energy with targeted drying.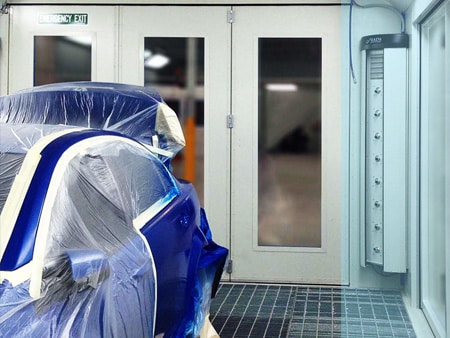 Controlled air is drawn from inside the oven after being filtered (not from the inlet plenum), and discharged through the 8 adjustable nozzles, per corner, under high pressure to create the jets of air required to aid curing of the water borne coating.
Australian made, supported nationally and in full compliance with Australian Regulations.