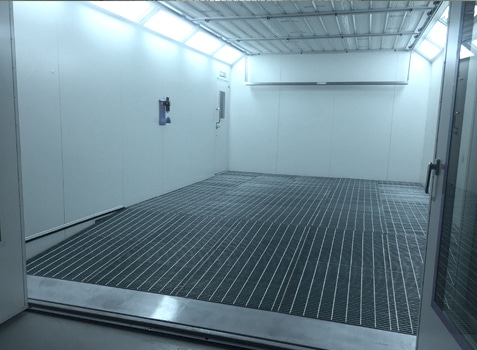 Features
Space saving
Safe and efficient
Unique structural frame
Varying lift capability
Unique "stay up" design with no compressed air
Automatic operation –

Floor raise when door close
Floor lowers when door open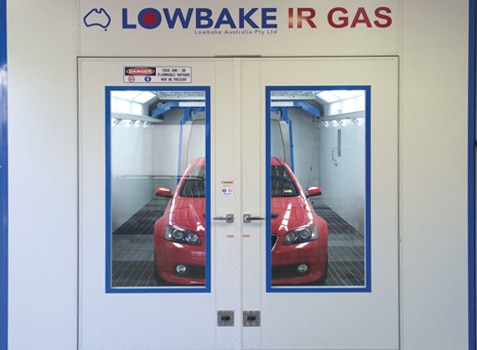 Saves workshop space
The Lowbake spraybooth and baking oven now has the added option of Internal Pneumatic Ramps. This new feature will save you space in your workshop as well as save you money with out the need of concrete formwork.
Automatic Operation
Lowbake Internal Ramps include automatic operation.  Once the spraybooth is opened the Internal Ramp is automatic lowered.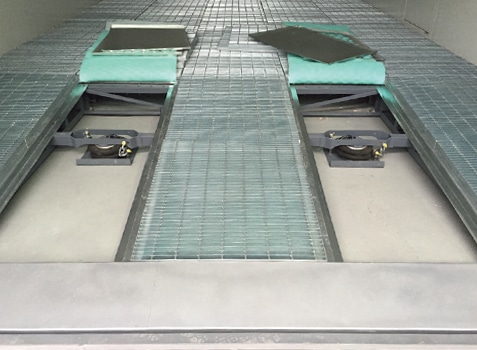 Lifting capability of vehicles
The Internal Pneumatic Ramps is capable of lifting a variety of vehicles (anything up 5 tonnes) and is built to the highest quality.