Higher productivity
Simple installation
Maximum durability
Flexible work areas
Confining contaminants
Improved appearance
Effortless sliding action
Separation of work areas
Cleaner work environment
Simple and quick velcro connections
Manufactured with high quality materials
Simple and quick connections
Can be installed in wash bay areas
Can be installed in preparation areas
Uses a nylon bag to capture dust
Curtain seams are high frequency welded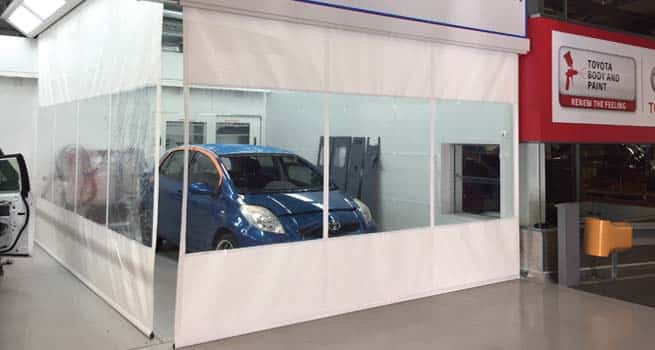 Partition Curtain Construction
All sliding partition curtains are manufactured from high performance, flame retardant PVC polyester / clear vinyl plastic and are custom designed to your particular requirements.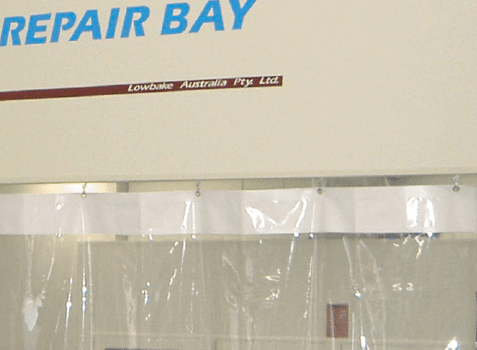 Durability & Installation
Our unique curtains and tracking systems have been installed into many Australian workshops as wash areas, Prep bays, welding bays, clean rooms, aluminium rooms and discreet partitioned workplace areas! Curtain seams are high frequency welded for maximum durability.
Installation can be completed by semi-skilled labour, or alternatively specialist installers can be arranged to perform this task at your factory.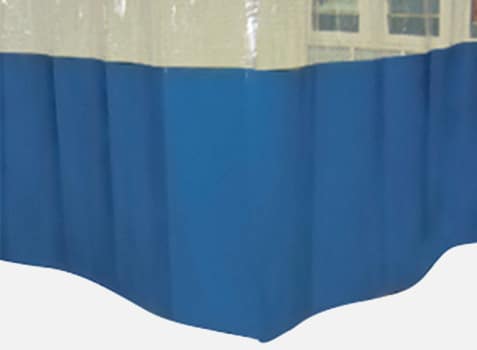 Complete your details below to learn more