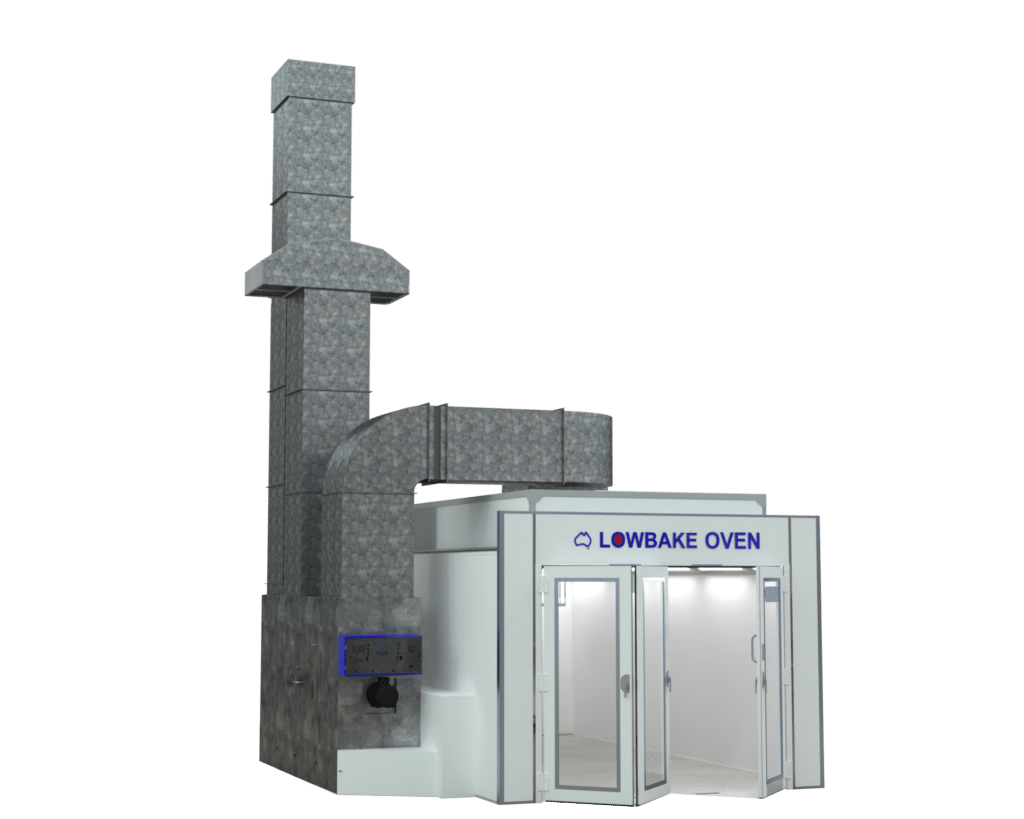 Axial exhaust fan
Variable cabin pressure
User friendly control panel
LED lighting as standard
Stainless steel burner
Galvanised machinery
EU5 Ultimate ceiling filters
4.0kw direct drive (no fan belts)
7.5kw direct drive (no fan belts)
Direct fired gas heating system
Aluminium filter frame with EU5 inlet filter
Single glazed windows
Backwards curved inlet centrifugal fans
The Lowbake on-floor down draught spray booth is an effective booth designed for paint shops with light to medium work loads. It is designed to sit on the existing concrete factory floor.
Utilising a direct fired air heater, the Lowbake on-floor down draught spray booth ensures efficient transfer of heat into the cabin for correct ambient temperature control and optimal paint curing.
Removing the limitiations of floor grids, the Lowbake on-floor down draught is the perfect companion to heavy vehicles.
Tried and tested in the industry, the design of a Lowbake spray booth ensures airflow is optimal no matter where you are spraying inside the cabin.
Power Supply
415 Volts
Frequency
50 Hz
Current
35 Amps
Air Volume
27,000 m3/h
Gas Volume
700 mJ/h
Gas Pressure
2-7 kPa
Noise
75 dba
Packing
1×120 iso Container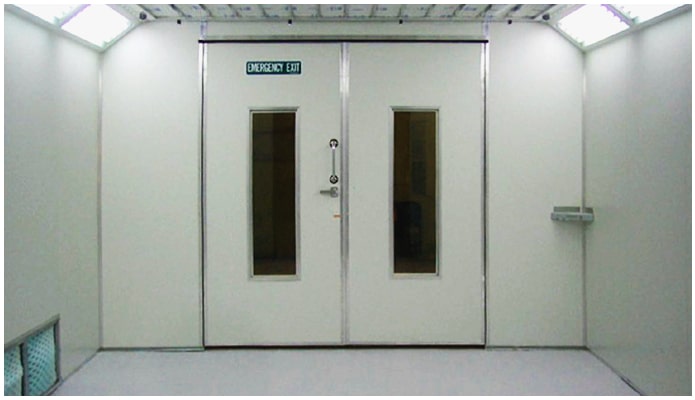 A trusted name for Spraybooth servicing and quality filter products
Total Spraybooth Care draws on over 25 years of serving the Australian paint shop industry, offering a complete range of roof and floor filter products at competitive rates and within short delivery times to help keep your business productive. Click
here
to know more.