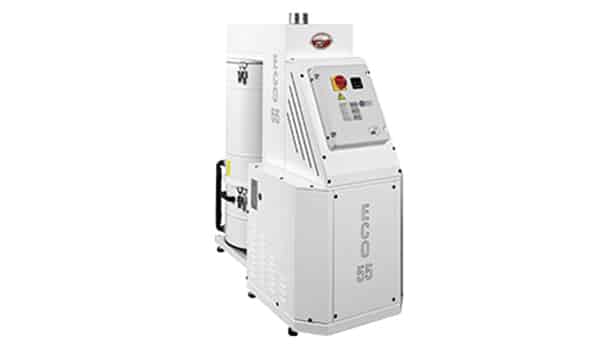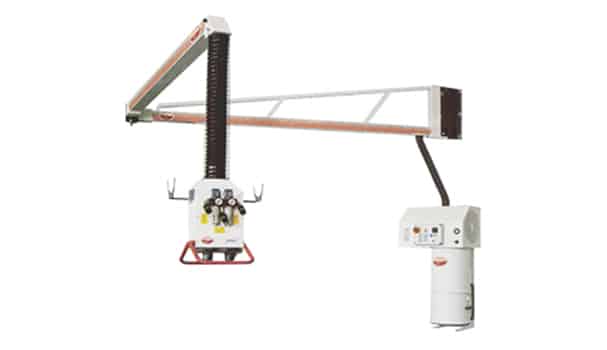 ECO 55
Applications:
Side-channel blower units. Systems designed to take in dust resulting from sanding primer and fillers during surface treatment. They feature a cartridge filter cleaned by a timed pneumatic rotary nozzle. Dust is taken in and conveyed to a nylon bag which is very easy to remove ensuring ease of duct collection. The machine features a device for real-time check for the cartridge efficiency.
JOLLY
Applications:
This model is designed to take in dust resulting from sanding of primer and fillers. It comes with a 6m arm, together with SR1 service control unit and accessories kit for installation.
Vacuum turbines feature dry operation so any maintenance is limited. Compact design motor unit: directly coupled, enclosed and with external surface ventilation. Automatic filter cleaning system with programmable time settings. Dust collector with nylon bag is easy to remove. The machine framework is steel coated with epoxy enamel paint. A version with suction unit automatic start-up directly by the tools is also available.
Technical Data
Model
ECO 55
Power kW
5.5
Current A
13.3
Power supply V
400
Frequency Hz
50
Max airflow mc/h
520
Max vacuum mbar
300
Filtering surface sq m
7
Noise dB(A)
75
Weight kg
250
Technical Data
Model
JOLLY
Power kW
1.3
Current A
3.8
Power Supply V
400
Frequency Hz
50
Max airflow mc/h
210
Max vacuum mbar
170
Filtering surface sq m
2.5
Noise dB(A)
66
Weight kg
175
Vacuum Systems – Brochure