Full Down Draught Prep Bay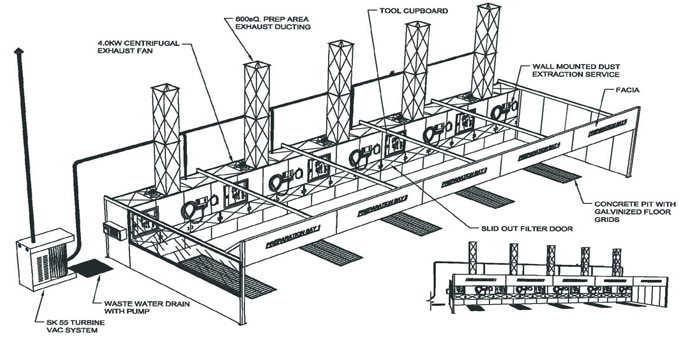 Full down draught
Galvanised ergonomic flooring
Rear wall mounted side filters
Optional Lockable tool cupboards
Turbine power duct vacuum
Integrated to the Prep Bay
Super quiet large exhaust fans
Rail mounted infrared curing system
Breathe and spray air system
Optional – over head angled lighting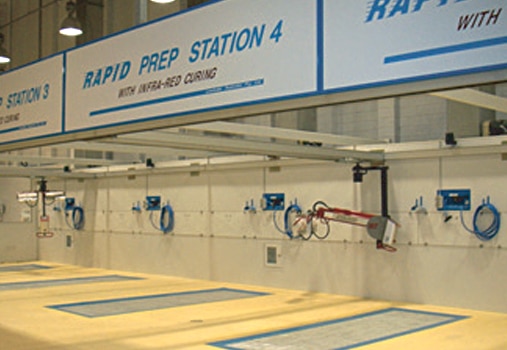 Integrated Vacuum System
The Lowbake Down-Draught Preparation Bay is a combination of a down-draught air flow area with an integrated vacuum system for sanders and an integrated sliding rail mounted infrared heaters for product curing.
Highly Organised & Ergonomic System
This proven design provides the ideal work environment for all your panel fitting, sanding, priming and paint spotting of motor vehicles and parts. The highly organised and ergonomic system allows maximum output in any paint shop.