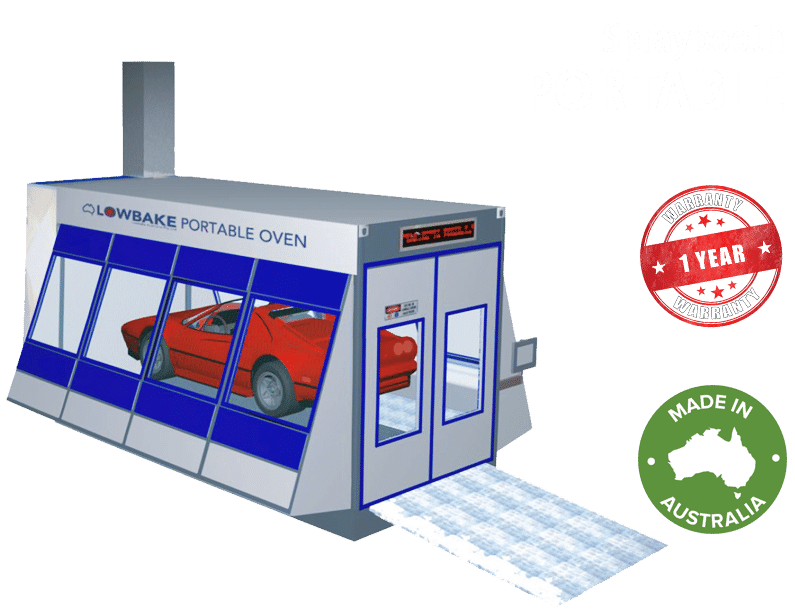 20 tube lighting
Axial exhaust fan
Full down draught
Variable speed drive
Stainless steel burner

Only 2 hours to assemble

Full automatic control box
5.5 direct drive (no fan belts)

7.5 direct drive (no fan belts)

 Fully insulated and painted cabin

2 doors with single glazed windows

 Aluminium filter frames with viledon filter

Backward curve inlet centrifugal fans
The Lowbake Portable Booth, is a full featured down draught paint booth which can be easily deployed and setup in different locations.
The booth comes with its own single axle trailer with a hydraulic tilt tray. When the trailer is tilted the unit slides off to its resting position.When the booth is to be moved, it is winched back on to the tilt trailer and once in position the trailer is lowered and the booth secured ready for transport.
Once the booth has been unloaded the sides fold out to form a triangle shape. This allows for a wide painting area and gives the ability to reduce the width of the load for transport.
Intelligent Curing with RADS
The heating equipment and fan units are mounted behind the booth.  All that is required to make the booth fully functional is the connection of LP Gas and 3 phase power. This Booth is ideal for on site training with hinge out walls that are fully glazed to allow for maximum viewing.
Power Supply
415 volts
Technical details supplied on design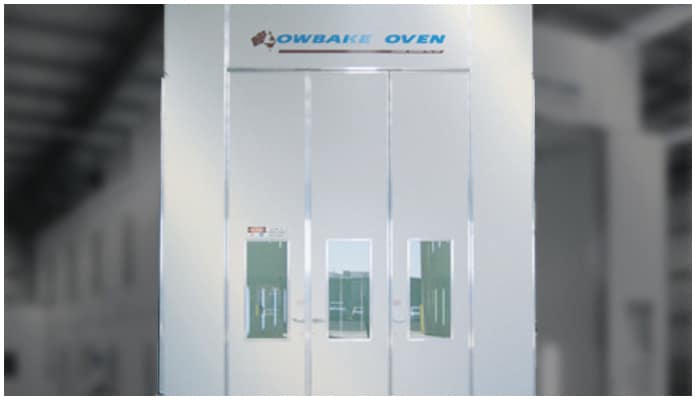 A trusted name for Spraybooth servicing and quality filter products
Total Spraybooth Care draws on over 25 years of serving the Australian paint shop industry, offering a complete range of roof and floor filter products at competitive rates and within short delivery times to help keep your business productive. Click
here
to know more.
Complete your details below to learn more